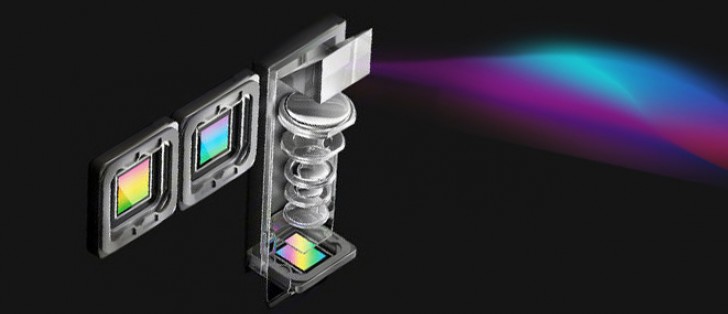 Oppo talked about its 10x optical zoom camera last week and promised to unveil more at the MWC. It will indeed, the company just announced an Oppo Innovation Event for February 23.
#GetCloser is a clear enough indication that the focus will be on the zoom lens. Will we see a phone using the new module? The tweet says "you've heard the rumors" and while that's pretty vague, there are rumors of an Oppo F19 and F19 Pro, which will reportedly use the 10x zoom setup.
It's been a long time since Oppo unveiled its 5x zoom module at MWC 2017 and this new setup is essentially built on the same module – the increased zoom range comes from the addition of an ultra-wide angle camera (15.9mm, the tele lens has a focal length of 159mm).
There will be a third module with a focal length in between these two that will probably do most of the shooting.
["source-gsmarena"]